Who We Are
Arabian Rig Manufacturing (ARM) is a 70/30 joint venture partnership between NOV and Saudi Aramco established in March 2018. ARM is an anchor project in Saudi Arabia's efforts to position the Kingdom as a hub of the MENA region by introducing world-class industry Rig Manufacturing locally, fostering economic growth and job creation.
Mission
ARM manufactures complete land rigs, rig equipment, offshore drilling packages, and provides world-class aftermarket services in-Kingdom to support the KSA Vision 2030 three pillars – a vibrant society, a thriving economy, and an ambitious nation.
Values
Improving economic opportunities and outcomes for our region, our people, and our future generations.
Purpose
We propel commerce, lay the foundation for, and contribute to, the cultural and social awareness of our growing port city and economy. In addition to creating a pathway to thriving careers for the young men and women of our country, we encourage meaningful connections and partnerships that honor our country's heritage.
Facilities and Capabilities
Arabian Rig Manufacturing (ARM) is the largest integrated rig manufacturing, drilling equipment, and aftermarket facility to date, spanning nearly 500,000 square miles across the MENA region. ARM's offerings will complement engineering, training, service, and repair capabilities with cross-functional efficiency and design flexibility to address market requirements and technological advancements.
Explore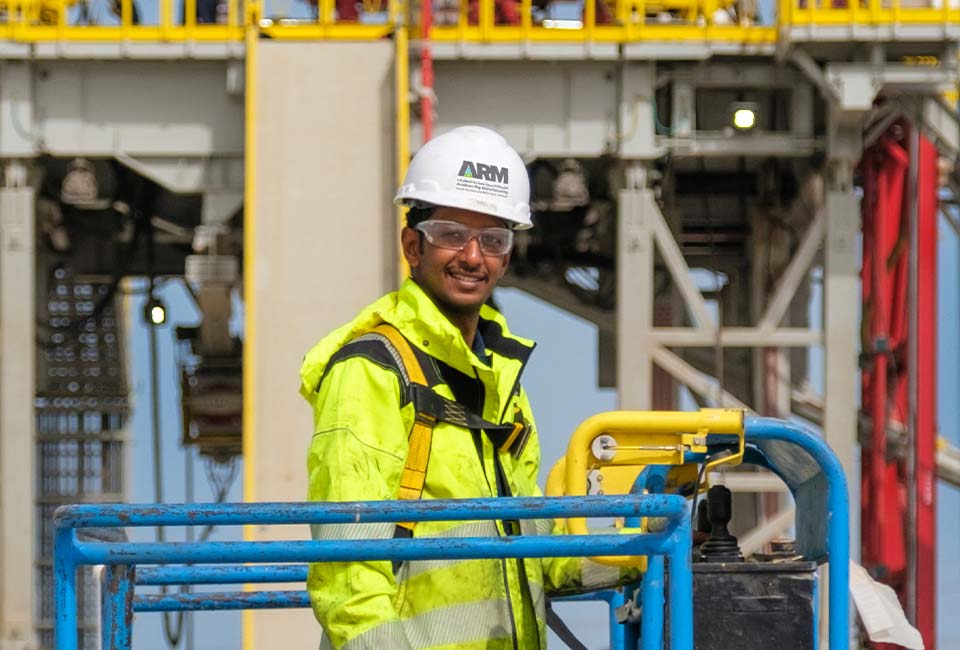 Careers
Join us on our mission to introduce world-class rig manufacturing locally, fostering economic growth and cultural awareness for the Kingdom of Saudi Arabia. Let us know how your skills, experience, and passion can move our teams forward.
Search Jobs